Meet Us in Gulfood 2017 26 FEb - 2 March Hall 9 Stand 914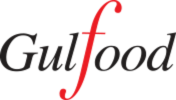 It Will Be a Pleassure Meeting You in This Great Ocassion and Talk About Future Business And Plans .
Welcome to the world's largest annual food event serving one of the fastest growing sectors on the planet.
In a market valued at more than $5 trillion globally, the business opportunities are vast and the stakes are high. To grow, you must remain agile, sourcing the latest products from the most competitive suppliers armed with real-time knowledge of industry pricing and forthcoming trends.
That's why Gulfood is your gateway to new food business in established, evolving and emerging markets. Only here can you access more than 5000 local, regional and international suppliers from 5 continents during a critical phase in the annual world harvest cycle. Global prices are set here, and it is from this foundation that your business year will evolve.